Signal S
More opportunities to shine
Signal S is a combination of a simple, stable design with high output efficiency. The printer will easily meet the expectations of every user, and its versatile application will help in the implementation of many projects. The design solutions used allow for full freedom in the choice of matarial and printing parameters.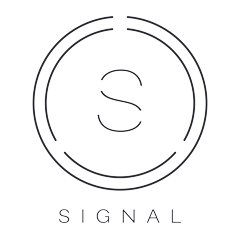 Working area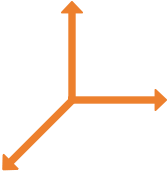 X:300 Y:300 Z:240 mm
Simple design
Black rack cabinets are a low-budget solution for creating a solid design and an interesting look of 3D printers. The enclosed housing protects the printout against unwanted external factors, providing the ideal working environment.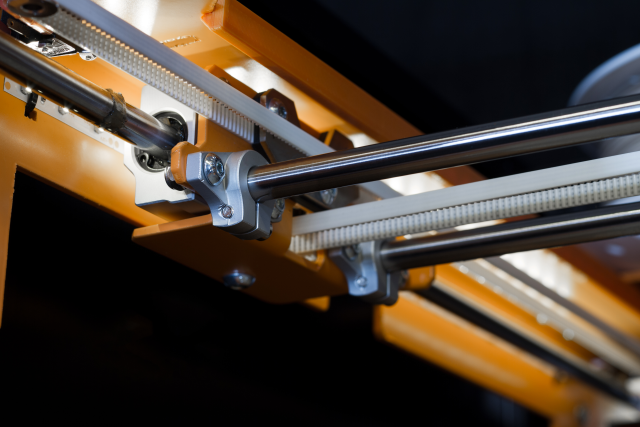 Reliable extruder

The use of a reliable direct extruder allows for steady flow and implementation of the filament. When creating prints, even complicated ones, it ensures an even distribution of the melted material.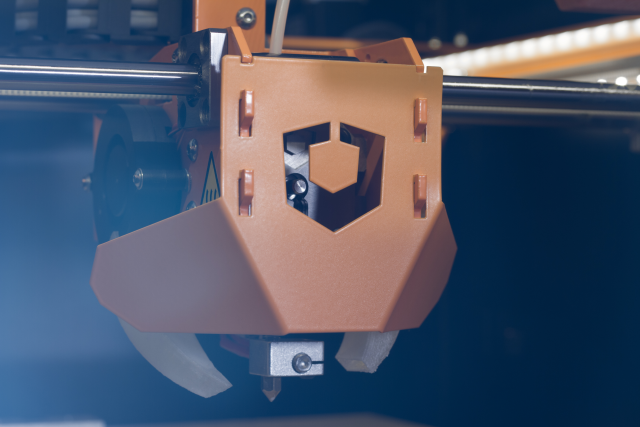 The proprietary cooling system
Specially designed fan caps are directed to the nozzles, which allows for printing of original models with a plain surface. This is especially important for models with elements partly printed in the air.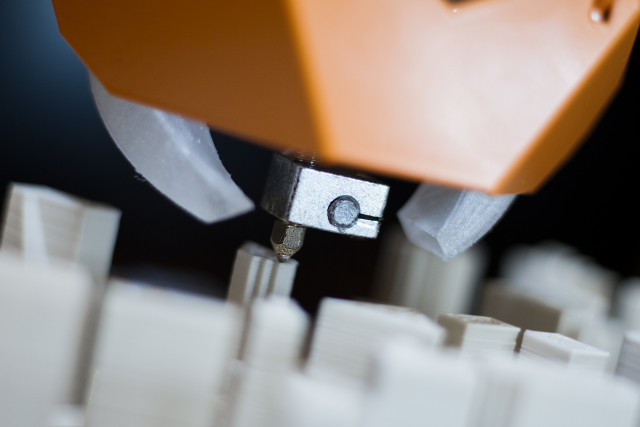 Active temperature control

Implementation of a sealed housing with a heating control system and ventilation ensures that the temperature inside the working chamber is kept constant and the harmful substances inside it are eliminated. This guarantees an appropriate working environment for demanding materials, while ensuring health safety of its users.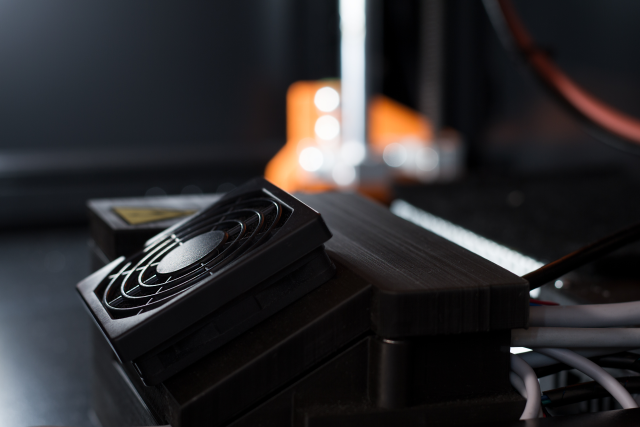 Discover more about the capabilities of the Signal S printer
Specification
Signal S
Specification of printers
Working area
X: 300 Y:3000 Z:240 mm
Printing environment
closed work chamber
Heated chamber
No
Max. chamber temperature
-
Printer dimensions
600 x 600 x 630 mm, 32 kg
Head
Number of heads
1
Nozzle diameter
0.15 -0.8 mm
Max. head temperature
295oC
Number of extruders direct
1
Working table
Material
granite slab
Max. table temperature
140oC
Automatic table calibration
yes
Print materials
Print materials
PLA, PET-G, ABS, TPU, HIPS, PVA, PC, Nylon, flexible, doped materials
Support materials
-
Filament diameter
1.75 mm
Printing parameters
Print technology
FFF (FDM)
Layer heigh
0.07 - 0.6 mm
Print speed in HQ mode
70 mm/s
Moving speed in the X,Y axis
200 mm/s
Filling speed
150 mm/s (dep. on nozzle diameter)
Positioning accuracy of the X/Y axis
10 μm
Positioning accuracy of the Z axis
1 μm
Technical requirements
Software package
Simplify 3D, Cura
Communication
SD Card
Supported formats
.gcode
Power
230V/50Hz
Average power consumption in operation (for PLA)
200 W
Max. power consumption
600 W