Galaxy
Reliable precision of creation
A solution for an industry where achieving high print quality and at the same time producing large components is important. The printer ensures fast work, using different nozzle diameters (up to 0.8 mm) and allows a wide range of materials. The printhead with double extruder allows the use of soluble support materials and, allows the production of complex geometries with high accuracy thanks to bed autolevelling. A 10.1-inch touch screen guarantees easy and intuitive usage. The device is adapted for especially for industrial applications.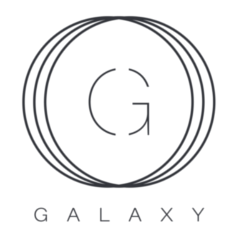 Available working areas
Choose the model that's right for your business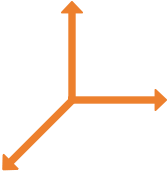 Galaxy 500
X:400 Y:400 Z:500 mm
Redesigned look, convenient access to components
The device was designed to allow easy and quick access to key components. The new version has removed the double door, replacing it with a single door that opens to the left. This makes it easier to check the work area against the data displayed on the screen. An additional lockable door with glass has been added to the top casing to provide convenient access to the print head for installation or replacement of filament.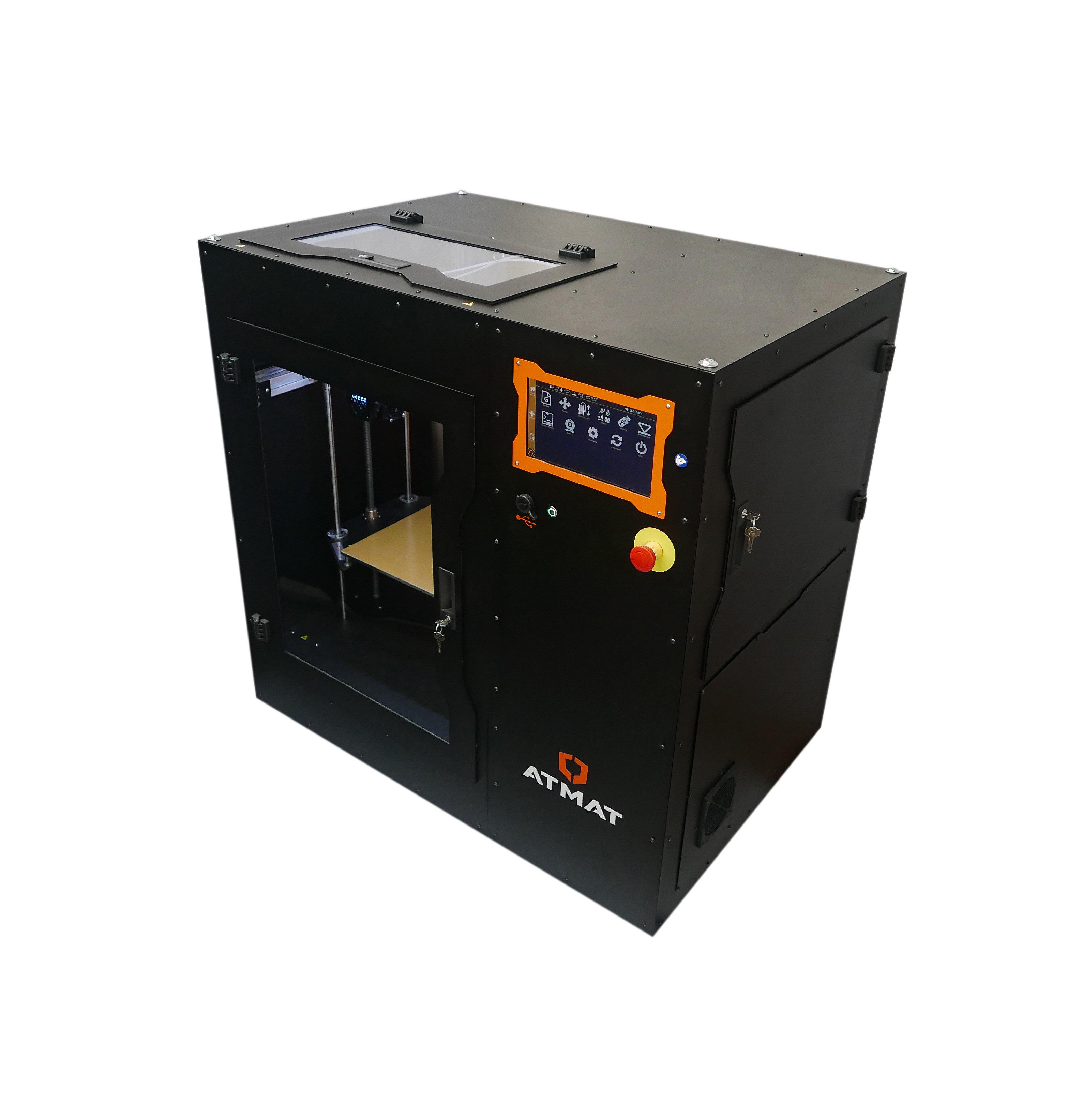 Intuitive control and easy analysis of the operation

The GALAXY 3D printer has a large, easy-to-read 10'1" operation panel and a wide-angle camera located inside the print chamber. With the user's convenience in mind, also when working with several devices, the GALAXY printers offer the possibility to view the printing process and all print parameters from a computer or a phone. A touch screen provides easy and intuitive operation - from loading the gcode. file and preparing the machine for printing to completing the model.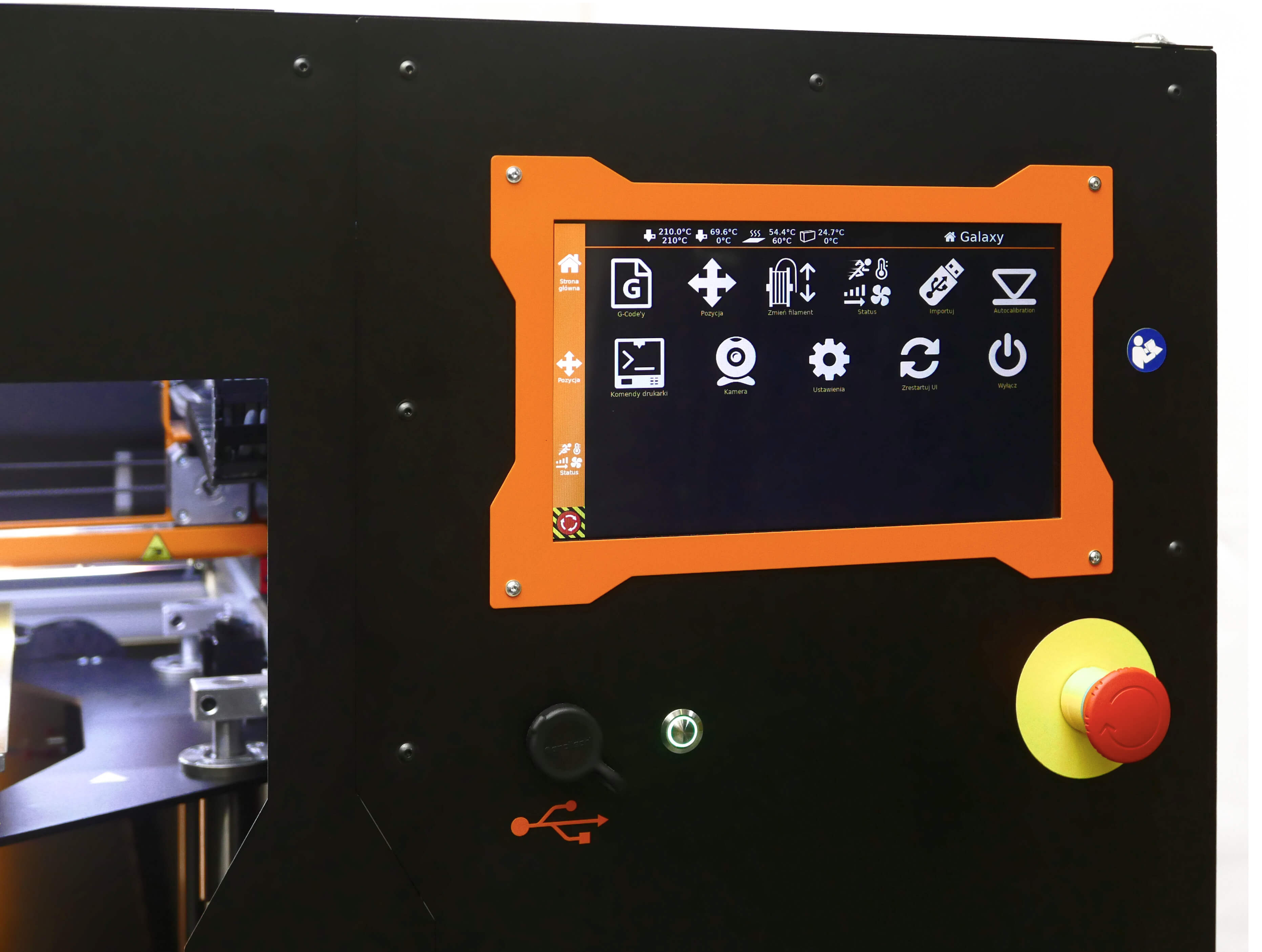 Work table with adhesive properties
The working table has a huge impact on the quality of the model as well as the success of the printing process. The Galaxy 3D printer uses a completely new solution - a platform made of milled aluminum. The direct point of contact between the filament and the table is an adhesive pad designed for 3D printing. It ensures proper adhesion of the first layers of material without the need to use additional preparations. The work table is heated and can reach a temperature of up to 120°C.
Two printing heads

The GALAXY 3D printer allows you to produce models with two colors of filaments (the same material) or from two different types of materials - basic and supporting (e.g. ABS + HIPS, and PLA + PVA). It is possible thanks to the use of two printing heads. The device supports various nozzle diameters depending on the desired precision of the manufactured detail (it is possible to use a nozzle with a diameter as small as 0.15 mm).